Frequently Asked Questions
How will my donation be used?
---
Your monetary donations will allow us to purchase the following articles:
Medications
Vaccinations
Testing for Feline Leukemia
Bedding for Puppies
These In-Kind Gifts are also welcome:
Topical Flea Medication
Wet Dog Food
Wet Cat Food
Spray Bottles
Kuranda Beds (Large, Metal Frame, Burgundy Cover)
---
How can I help animals, besides making a donation?
---
You can join the fight in so many ways! Here are a few suggestions.
Make sure your pet always wears an I.D. tag.
Prepare a disaster plan that includes your pet.
Contact local law enforcement if you witness animal abuse.
Make sure your pet is spayed or neutered, and consider adopting your next animal—you could save a life!
Help stop the export of American horses for slaughter for human consumption—ask your Congressional representatives to support the Safeguard American Food Exports (SAFE) Act.
Refine your diet by avoiding factory farmed animal products and including more plant-based options on your plate.
Put your skills and talents to work for animals by volunteering with us.
---
How do I learn more about LaMancha?
---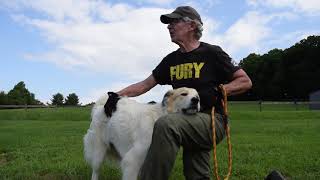 ---
Can I drop off In-Kind Gifts?
---
Yes, please email us at Lamancharescue@comcast.net to set up a dropoff time. We always appreciate In-Kind Gifts. Here are some items we can always use:
Kuranda Beds (Large, Metal Frame, Burgundy Cover)
---
---
​​
If you have another question you'd like to ask, go to our Contact Page or CLICK HERE.